Product details of READY STOCK: Xiaomi Mi Mini Portable Android Smart Laser Projector [Global English version] Youth Version Full HD Resolution Home Theater [MJJGTYDS02FM]
Focusing modeAuto-focusing
Standard resolution FULL HD(1080P)
CPUAmlogic T962-X RAM2GB DDR3
Built-in memory16GB eMMC high-speed flash memory
USB 2.0
Operating systemAndroid TV 9.0
built in google assistant
AppsGoogle Play with plenty of apps for Android TV
Video/audio wireless transmissionGoogle Play with plenty of apps for Android TV
Dynamic imageSupports HDR decoding
Keystone correction Vertical keystone correction
Product weight2.8 lb
Basic information and functions Product nameMi Smart Compact Projector Product modelMJJGTYDS02FM Product Dimensions4.5 x 5.9 x5.9 inches Product weight2.8 lbs Product colorWhite Focusing modeAuto-focusing Keystone correctionVertical keystone correction Electrical specifications Power consumption<65W Max. (in highlight mode) Input voltage19V DC Standby power consumption<0.5W Optical parameters Display technology0.33″DMD Light source technologyLED Standard resolutionFULL HD(1080P) Projection parameters Zoom multiplierPrime lens Throw ratio (TR)1.2 Projected picture size40"–200″ Recommended picture size60"–120″ System parameters CPUAmlogic T962-X RAM2GB DDR3 Built-in memory16GB eMMC high-speed flash memory System software Operating systemAndroid TV 9.0 AppsGoogle Play with plenty of apps for Android TV Video/audio wireless transmissionGoogle Play with plenty of apps for Android TV Dynamic imageSupports HDR decoding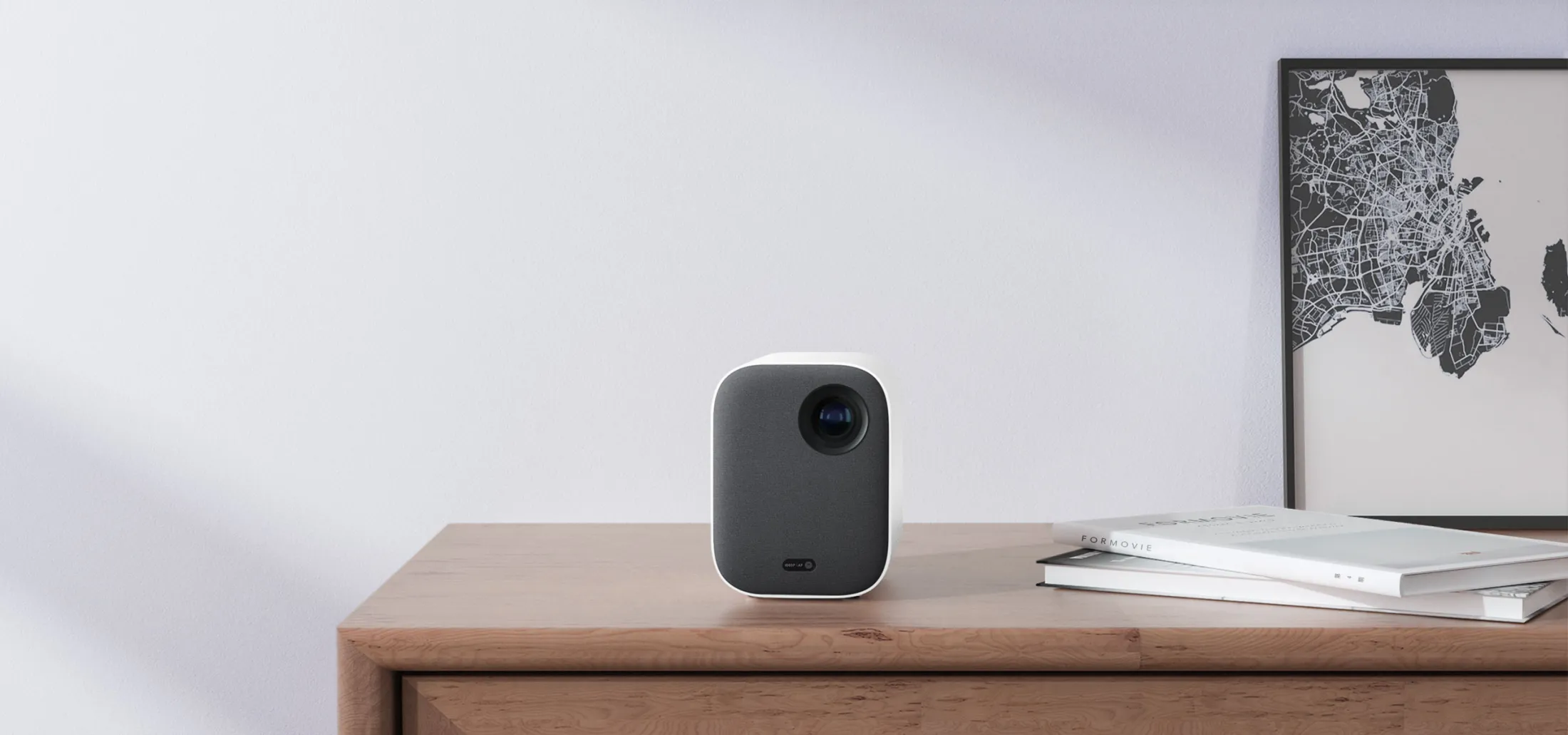 Mi Smart Compact Projector A mini high-definition cinema around you 1080P resolution|Average 500 ANSI lumens|Totally sealed optical system|Large integrated sound chamber|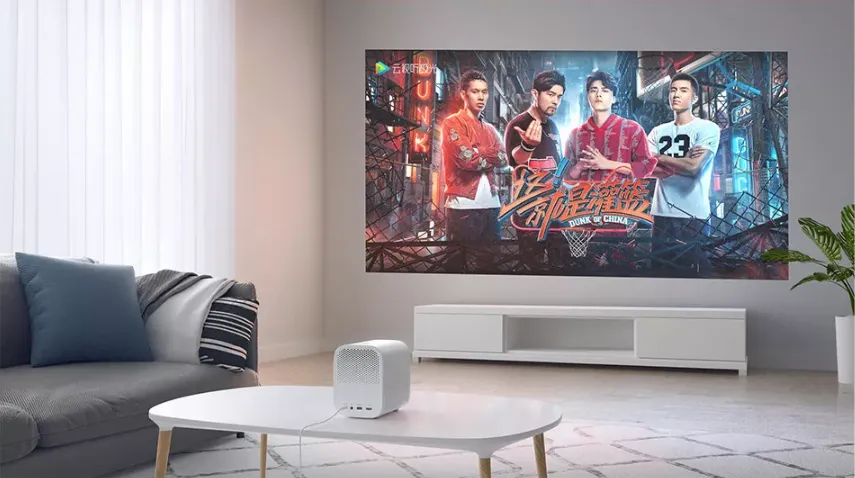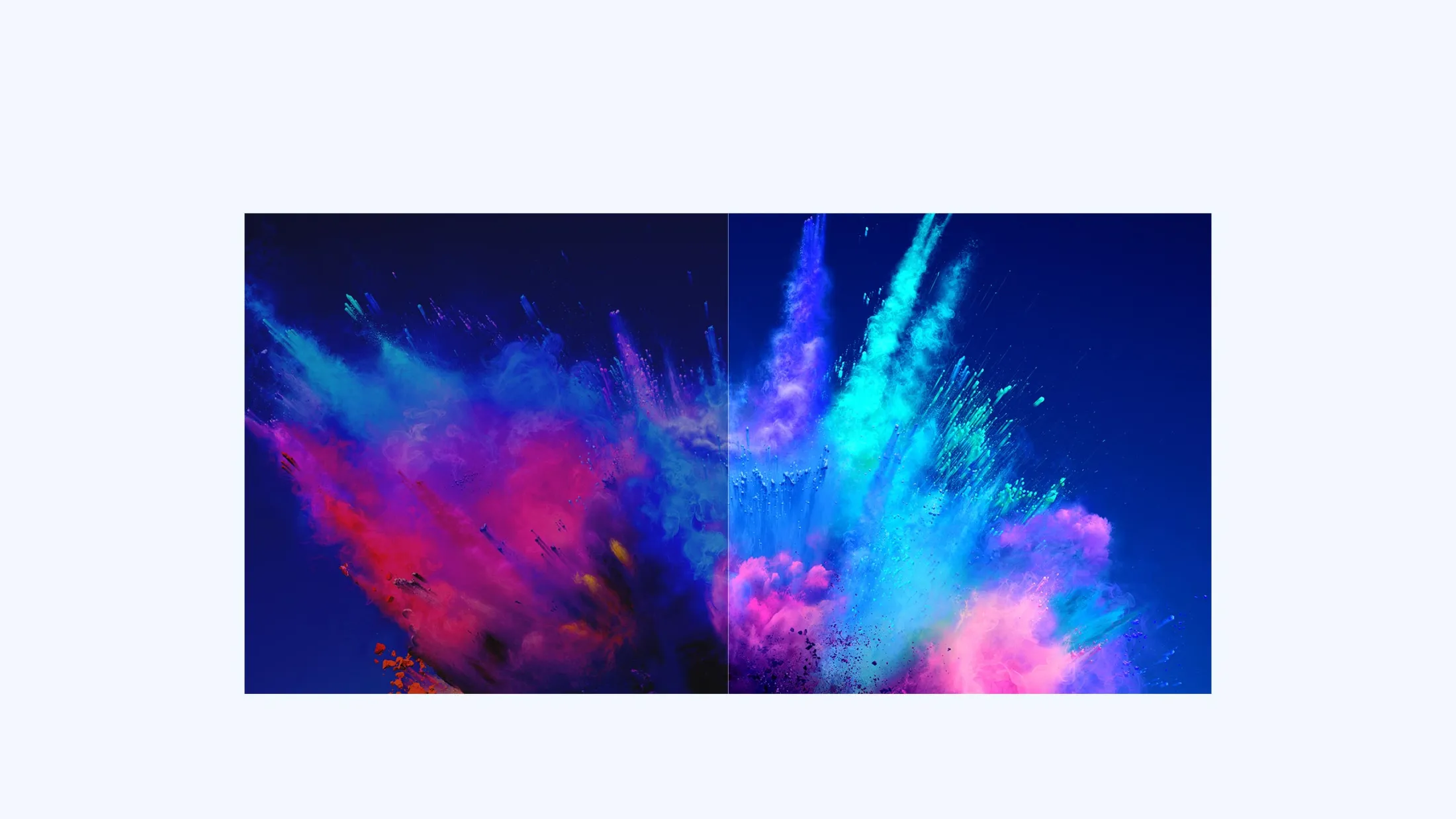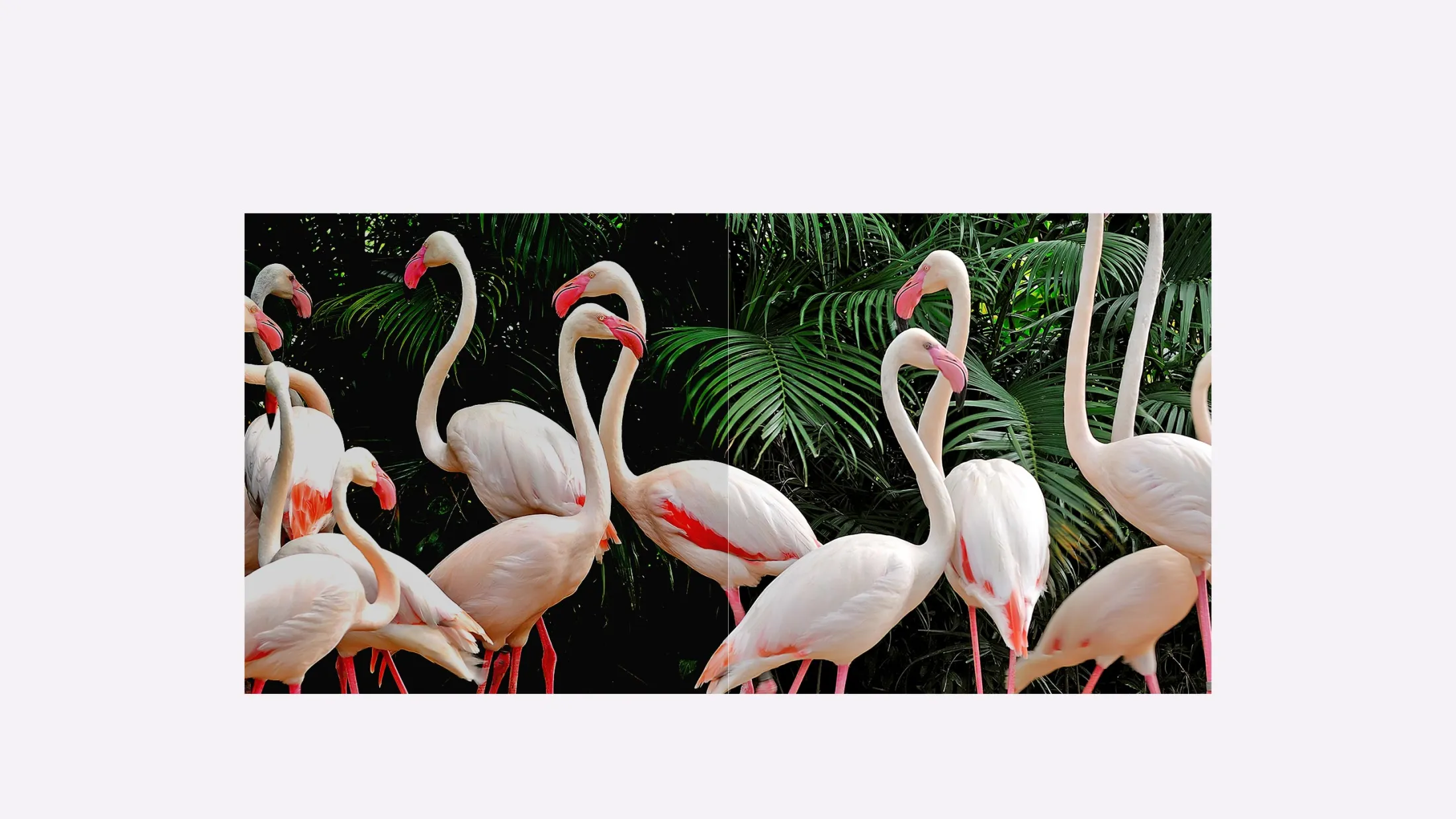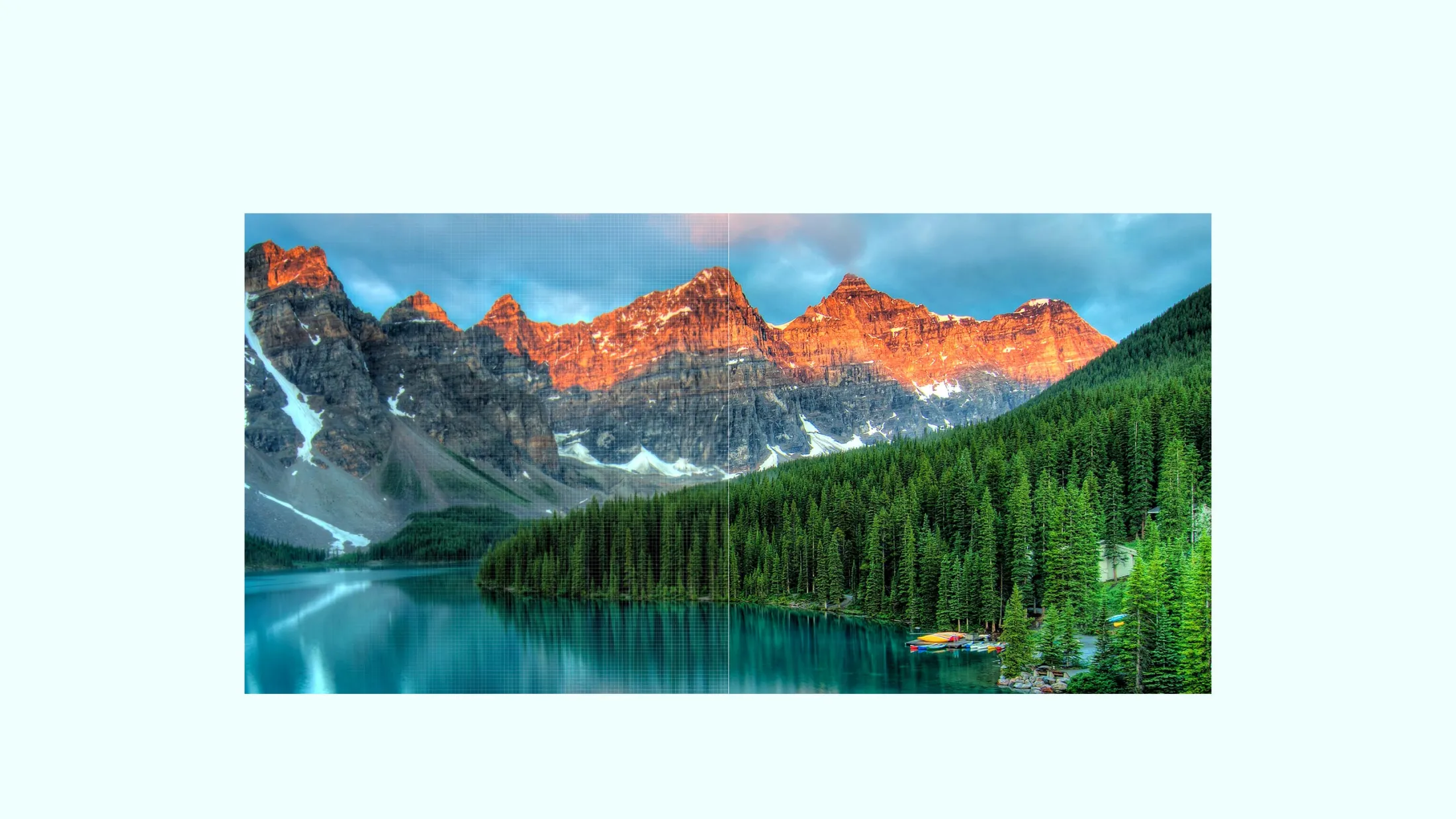 Four-channel LED RGB + BP increases brightness by more than 20% Compared with conventional three-channel LED projection, the projector adds one more blue light path and increases brightness by more than 20%, to an average of 500 ANSI lumens (highlight mode). Uses Osram LED with an NTSC gamut range as high as 85%. Truer colors come with wider gamut ranges.
Richer details and livelier colors HDR10 high dynamic range video decoding improves contrast, renders details more richly, and presents objects more realistically, for a multi-layered visual experience.
1080P resolution retains true colors Mi Smart Compact Projector supports 1920×1080 full HD resolution and is upward compatible with 4K resolution playing. With the new generation DMD chips by Texas Instruments, millions of DMD reflective lenses are able to flip ±17° independently at a frequency of 166,600 times per second. Rays of different colors then converge on the lens to make a clear, cinema-like image.
Conventional LED
Four-channel LED
HDR10 enhanced picture quality
1080P
720P
Non-HDR10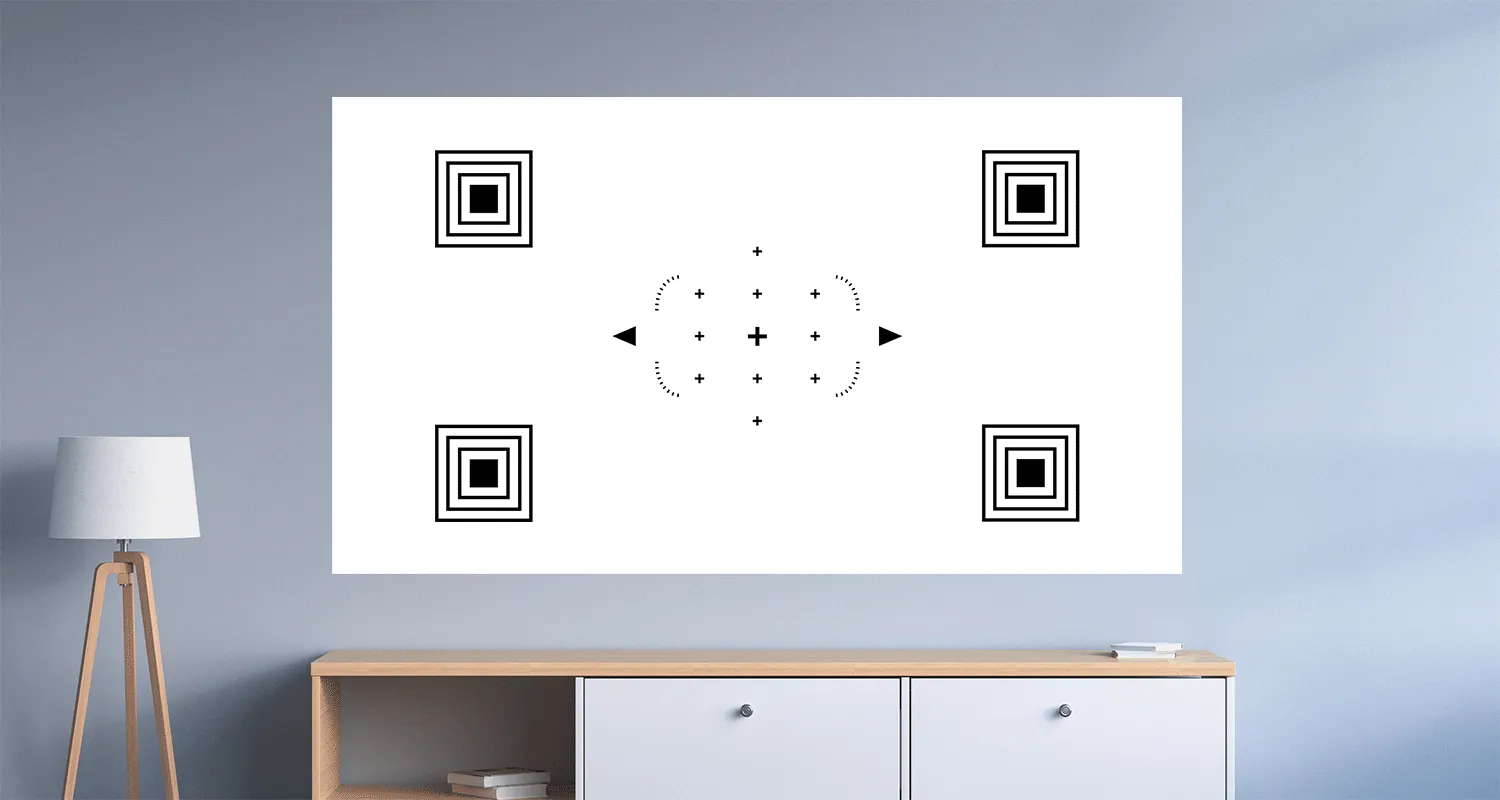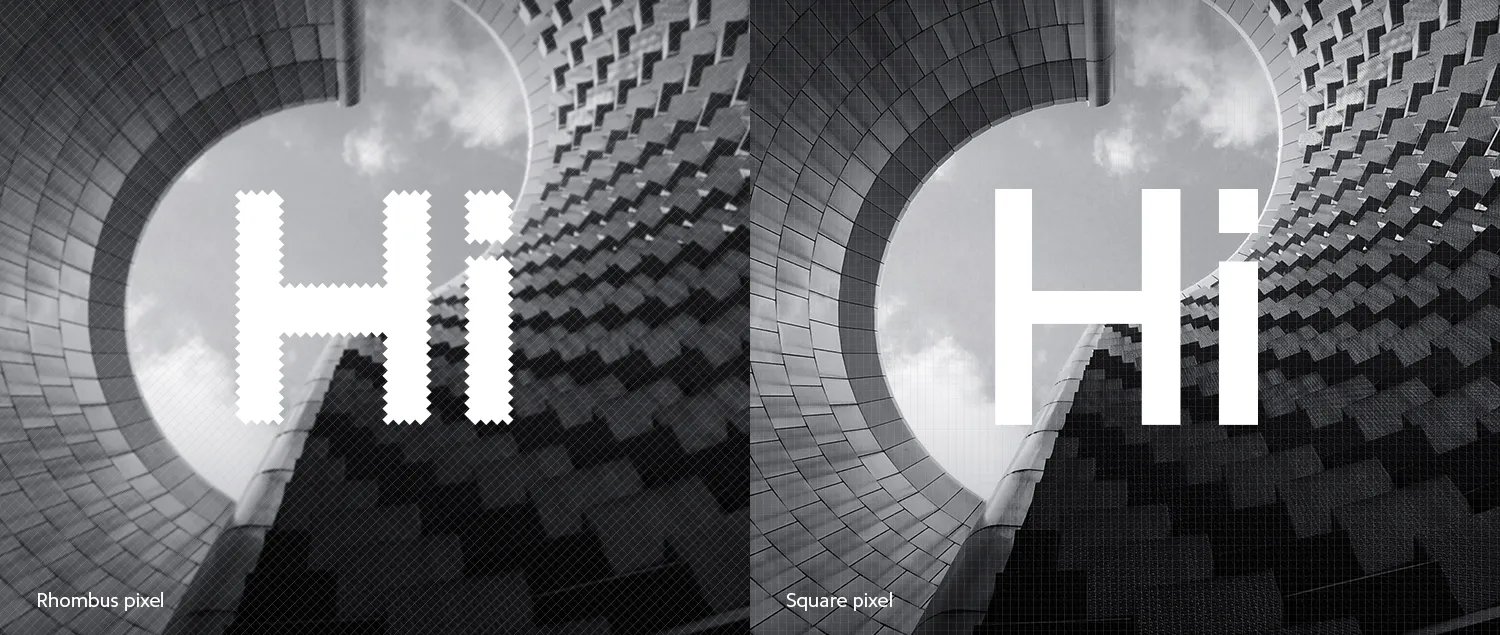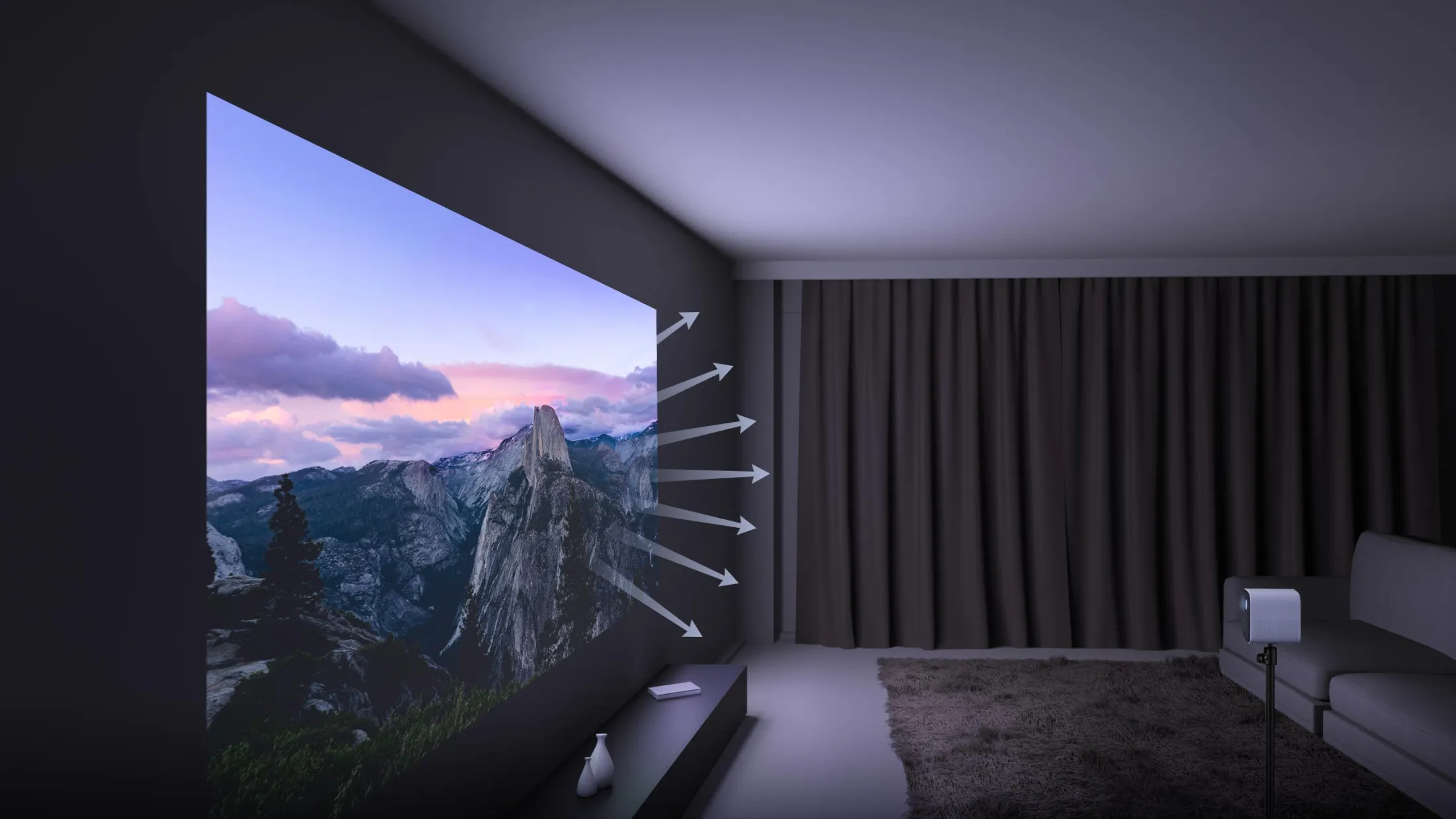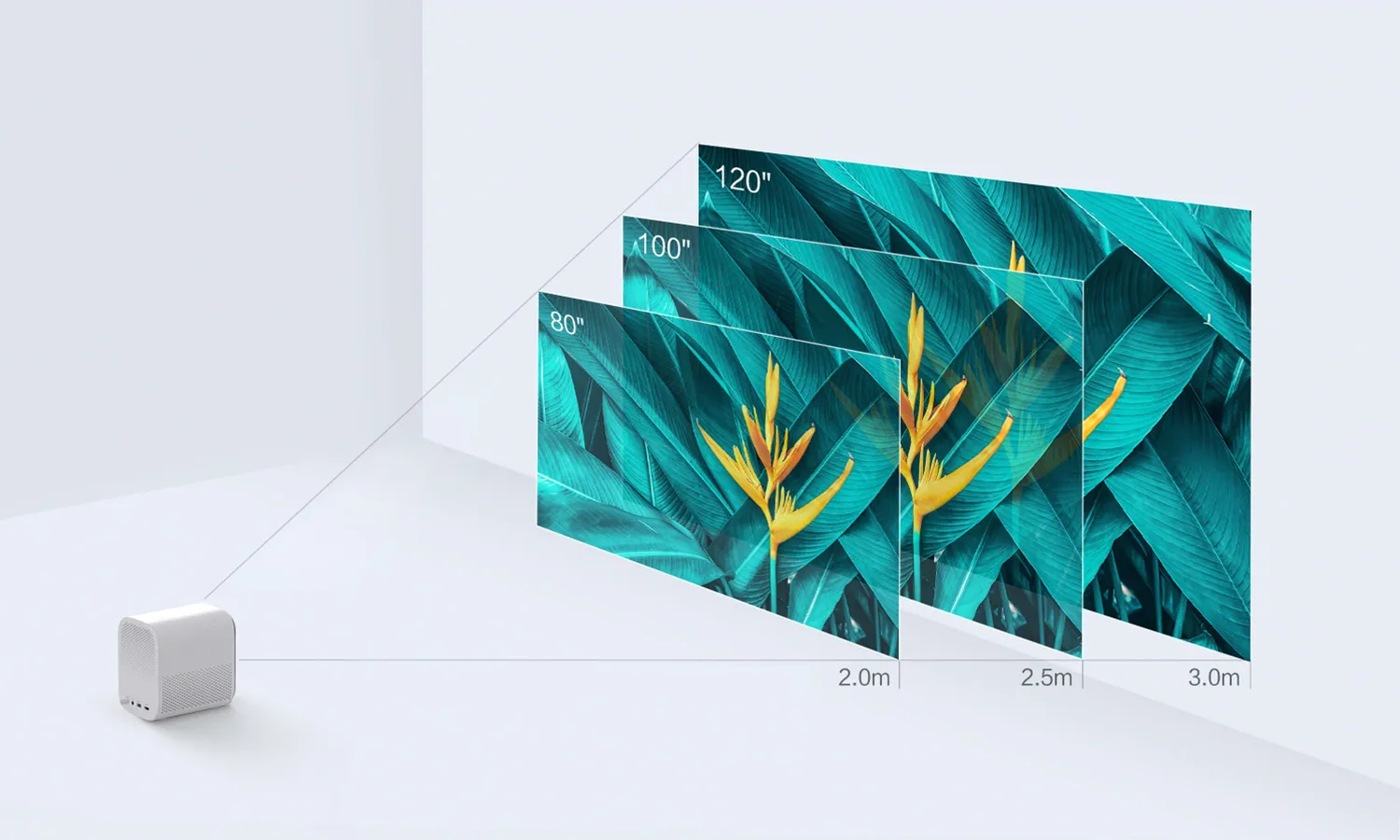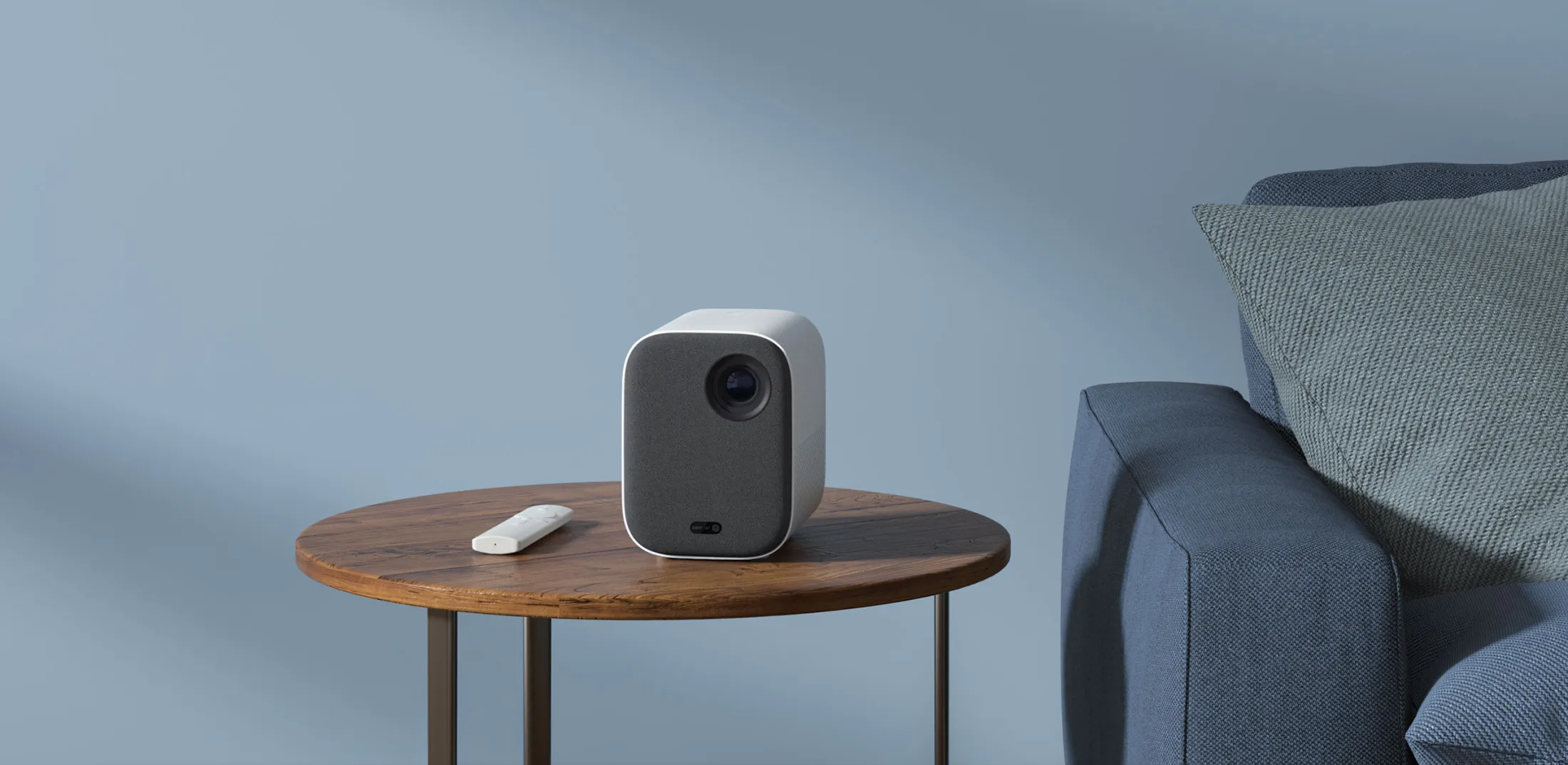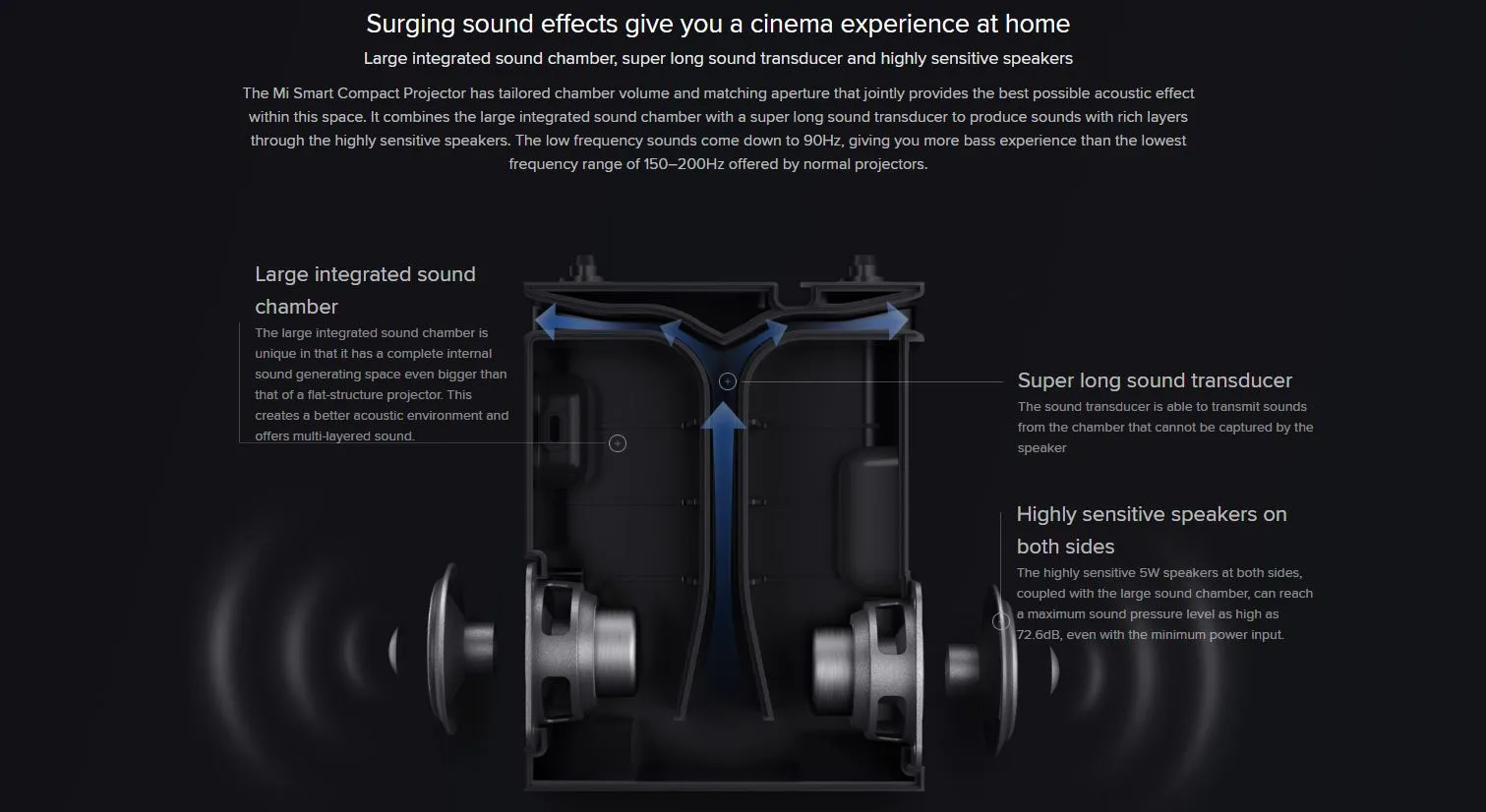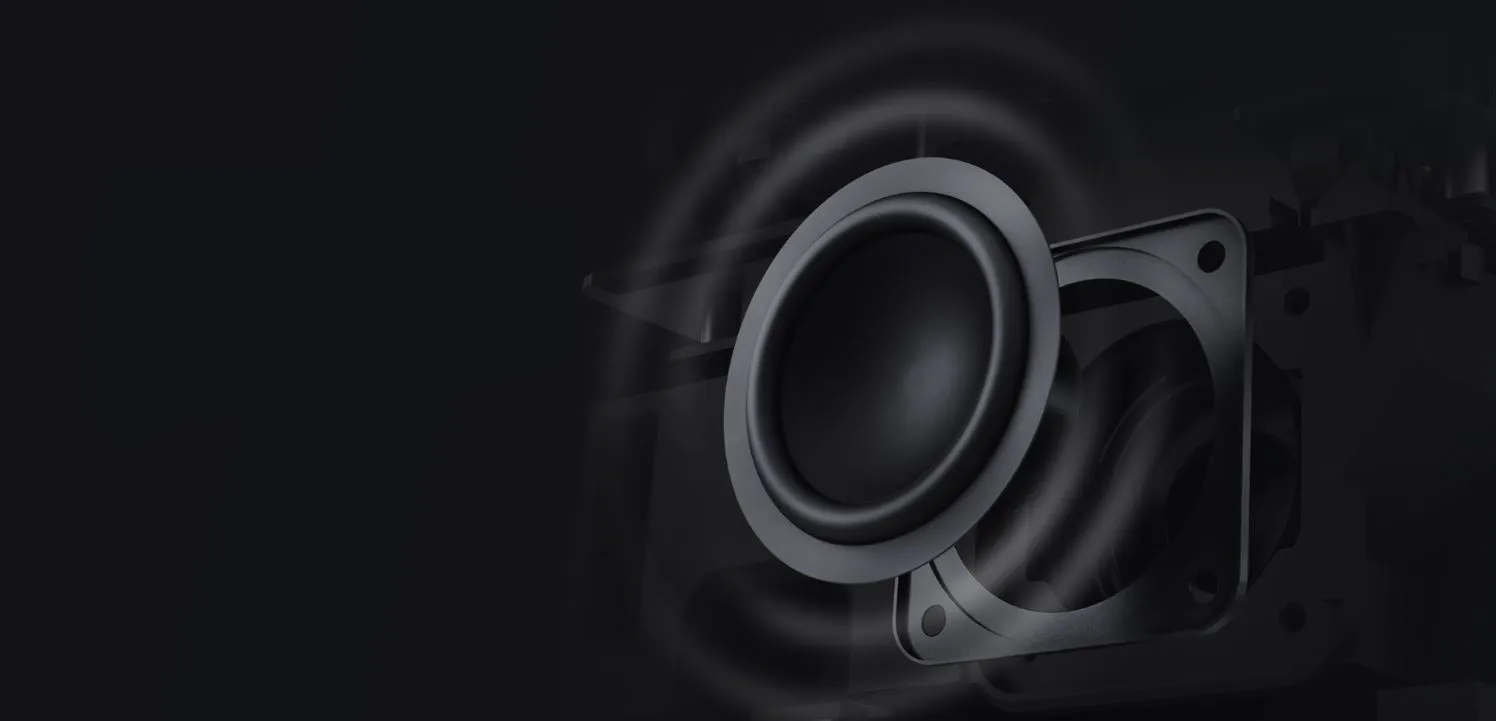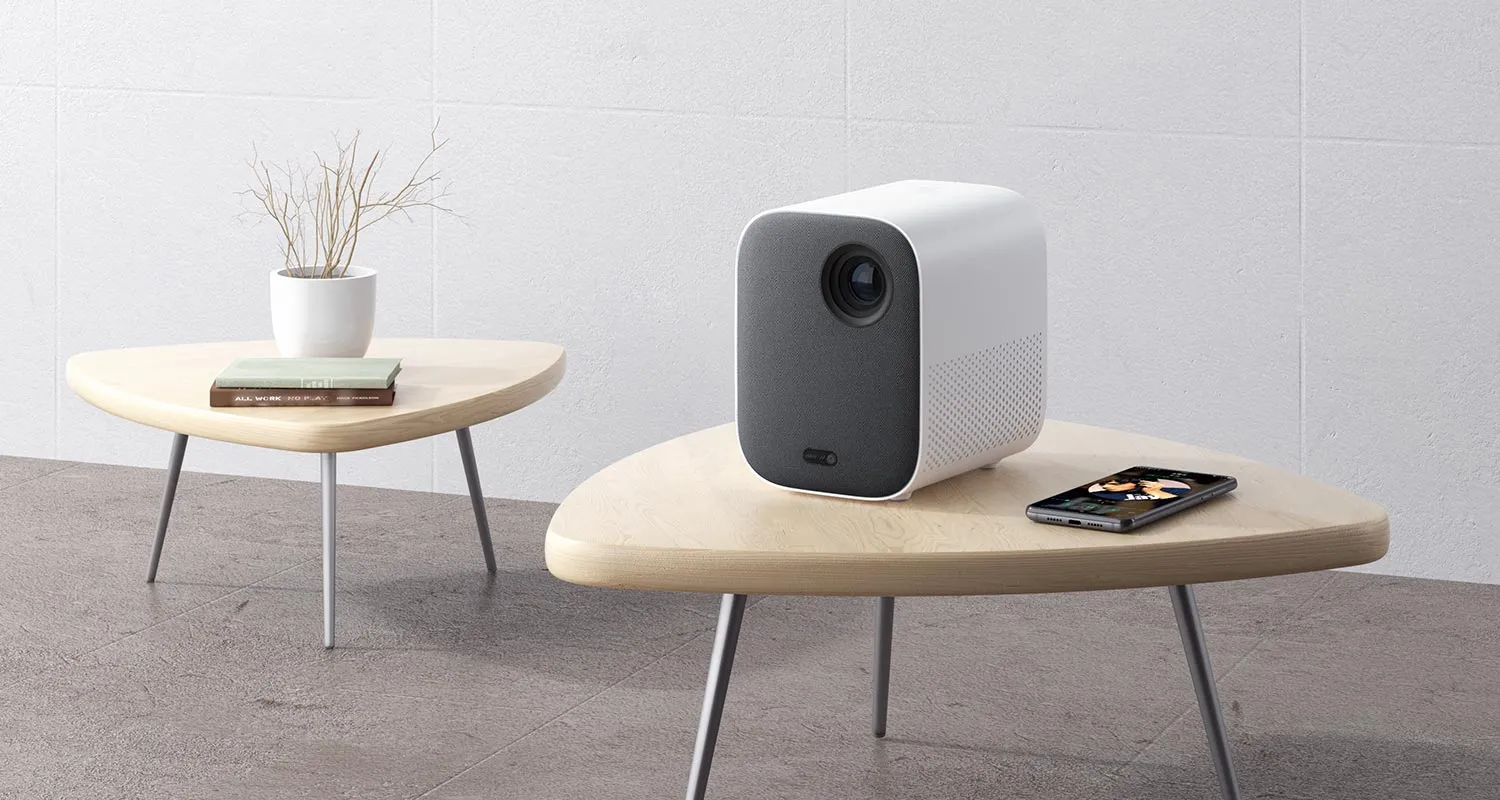 Auto-focusing on startup, accurately presenting the clearest picture Equipped with a highly sensitive camera that effectively improves auto-focusing accuracy and ensures clarity and sharpness. Motorized focusing is also supported so you can do it your own way.
Square pixel architecture Finer details and clearer pictures Compared with the rhombus pixels of conventional projectors, Texas Instruments' TRP square pixel architecture greatly reduces the zigzags at edges of pictures and makes them smooth and natural. In particular, the presentation of text is sharper and clearer.
Diffuse reflection imaging that substantially eases off visual fatigue The Mi Smart Compact Projector uses diffuse reflection imaging, where the projection light reaches human eyes through diffuse reflection, in contrast with the direct light of conventional LCD televisions. It is less likely to cause visual fatigue, and offers more care for the eyesight of children, as well as middle-aged and elderly people.
1.2:1 throw ratio, offering big pictures in small rooms The throw ratio of 1.2:1 is suitable for rooms in most households. You can easily adjust the throw distance to project to a giant screen of 60–120 inches. Watching movies, enjoying concerts and playing games, all on the same wall.
* Distances are approximations and may differ to the actual distance. Please make adjustments based on the actual distance. The recommended picture size is 60–120 inches; the adjustable picture size is 40–200 inches. The product does not support angle projection.
A Bluetooth speaker in disguise. Enjoy music whenever you want. The Mi Smart Compact Projector can play online music over Wi-Fi and play your favorite music on your phone or computer over Bluetooth. Let your music be with you all the time.
LED Environmentally friendly light source
30,000 Hours of light source lifespan
* Easily matches most camera stands and projector stands.
Enjoy immersive sound Tuned by acoustics professionals, the projector uses dual-track virtual surround sound stereo and supports Dolby and DTS decoding. The enhanced human voice and virtual surround sound create a comfortable immersion experience you cannot resist.